Our Designer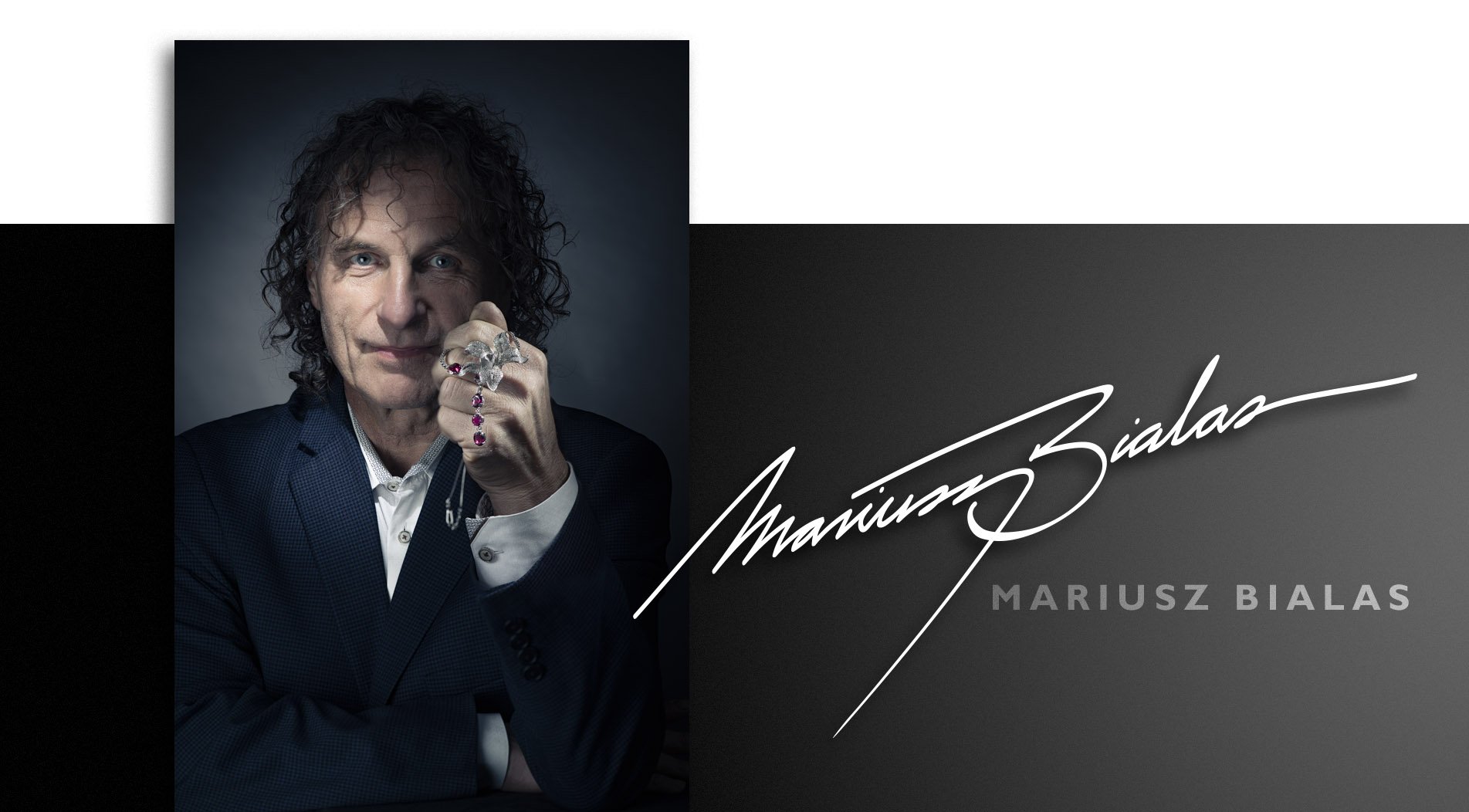 Mariusz started his jewelry making career in 1979 at a trade school in Poland that specialized in traditional jewelry craftsmanship. Five years of rigorous training culminated in his trials before a panel of judges where he created a masterpiece jewelry design from scratch and obtained the prestigious title of "Jeweler."
After his training Mariusz was able to work with one of Europe's top jewelers where he was on the team that designed the signet ring for Pope John Paul II.
Mariusz moved to the United States in 1985 and worked in Chicago for two years before opening his own jewelry studio in Chicago's Jewelers Row. Mariusz created custom jewelry pieces for jewelry clients and designers. Some of his most notable work at this time was the National Soccer Championship Rings and designs for actor Jack Nicholson (Batman, 1989) and Mike Tyson (Boxing Heavyweight Champion, 1987-1990).
In the year 2000 Mariusz moved his custom jewelry shop and opened a retail store in Arlington Heights, Keswick Jewelers. Since then, he and his team have continued to create stunning custom masterpieces including pieces for Julia Szumny (Miss Polski Illinois) and actress Amy Adams (Arrival, 2016).
Mariusz's love for jewelry stems from his love of bringing joy to people through wearable masterpieces.
Keswick Jewelers in Arlington Heights
Welcome to Keswick Jewelers in Arlington Heights, Illinois. We have been in business for over 25 years. We offer handcrafted contemporary jewelry for any occasion from simple wedding rings, cocktail rings, pendants and earrings, to major one-of-a-kind pieces including necklaces and bracelets. In addition we offer collections from designers such as  Breuning, Verragio, Art Carved and others to please the most discriminating customer. We also offer a wide selection of watches, including Bulova and Movado.
Keswick Jewelers offers full service care and repair for all of your jewelry pieces. We can resize your rings, replace broken or missing parts or gemstones, re-string pearls and replate all precious metals. We also replace watch batteries.
Regular maintenance of your jewelry is important, so we offer free cleaning and inspection of your jewelry, checking for loose or missing stones, worn settings, or rotting strings, while you wait. Should you no longer wish to refurbish your piece, we can create and entirely new piece based on your input and your individual style using your existing stones and materials.